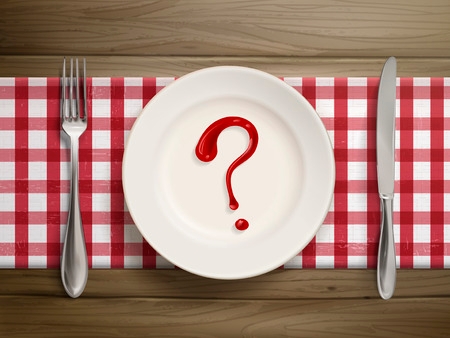 Spiiker新闻万花筒,VOA新闻,带您看世界,听世界,
感受世界的点点滴滴。
练听力,提能力,小编与您共努力!
Washington Watches Countdown on Iran Talks Deadline
The coming week could determine whether years of negotiations over Iran's nuclear program bear fruit - or not. Parties to the international talks are speaking out as an end-of-month deadline nears for a framework accord, while wary U.S. lawmakers plot Congress's next move if a deal is reached.
Negotiations are making progress, but caution is warranted, according to U.S. Secretary of State John Kerry.
"We are not rushing," said Kerry. "This has been a two-and-a-half-year or more process, but we recognize that fundamental decisions have to be made now and they don't get any easier as time goes by. It is time to make hard decisions. We want the right deal."
That view was echoed hours later by British Foreign Secretary Philip Hammond.
"We've made some very significant progress in some areas of those discussions, but there are other areas where we do not have agreement, and the time has come now for Iran, in particular, to take some very tough decisions if we are going to see progress made," Hammond said.
But while most parties speak in generalities about the status of the talks, Iran is dealing in specifics. Grand Ayatollah Ali Khamenei says international sanctions must be lifted if and when an accord is reached, and pointed to dissension in the Republican-led U.S. Congress as a stumbling block. Even so, Iranian President Hassan Rouhani characterized differences as "nothing that cannot be resolved."
Meanwhile, the chairman of the Senate Foreign Relations Committee, Bob Corker, reaffirmed his belief that Congress should weigh in on any deal that is reached.
President Barack Obama says a negotiated settlement with Iran is the best outcome, but his CIA director, John Brennan, says options will remain if no deal is struck.
Brennan warned of "tremendous costs and consequences" for Iran if it builds a nuclear weapon, adding, "There are a number of things that the United States has available to it to prevent Iran from getting a bomb."
词汇解析
framework
难度:3星常用词汇,属常用6000词
英汉解释
n.框架;体系;结构
参考例句
用作名词 (n.)
They established a basic framework of ground rules for discussions.
他们建立了讨论的基本准则的基本框架。
All the cases can be considered within the framework of the existing rules.
一切情况都可依据现行章程的结构加以考虑。
************************
accord
难度:4星核心词汇,属常用3000词
英汉解释
n.协议;一致;符合
v.与...一致;给予;调解
参考例句
用作名词 (n.)
The two countries reached an accord.
两国签订了一项协议。
用作动词 (v.)
Our information does not accord with his reports.
我们所了解的情况与他的报告不一致。
************************
belief
难度:4星核心词汇,属常用3000词
英汉解释
n.信念;信仰;相信
参考例句
用作名词 (n.)
It bolstered my belief.
这增强了我的信念。
************************
settlement
难度:3星常用词汇,属常用6000词
英汉解释
n.解决;结算;协议;安置;殖民;定居
参考例句
用作名词 (n.)
After much discussion the negotiators hammered out a compromise settlement.
双方经多次谈判达成一项折衷的解决办法。
The long French sojourn in Canada before English settlement has left its marks.
在英国殖民者之前,法国人在加拿大的长期居留也留下了痕迹。
************************
mainly
难度:3星常用词汇,属常用6000词
英汉解释
adv.主要地;大部分地
参考例句
用作副词 (adv.)
Oats mainly grow in cool climate.
燕麦主要生长在气候凉爽的地区。
************************
resident
难度:3星常用词汇,属常用6000词
英汉解释
n.居民;住客;住院医生
adj.居住的
参考例句
用作名词 (n.)
The residents of the town are proud of its new library.
该镇的居民都为镇上新建的图书馆感到自豪。
用作形容词 (adj.)
This dove was resident with us all the year round.
这只鸽子一年到头居住在这里和我们为伴。
************************
exposure
难度:3星常用词汇,属常用6000词
英汉解释
n.暴露;揭露;胶片;曝光时间;(在电视、报纸等媒体上的)亮相;挨冻
参考例句
用作名词 (n.)
The girl is very pleased to take exposure on TV singing program.
这个女孩对在电视歌唱节目上露面非常高兴。
He nearly died of exposure on the cold mountain.
他在寒冷的高山上差一点没有冻死。
See more information, you can visit us
英语口语测试 http://www.spiiker.com/daily/
在线学英语口语 http://www.spiiker.com/english-plaza.jsp