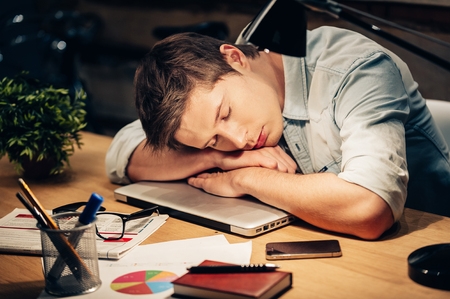 Spiiker新闻万花筒, BBC视角,带您看世界,听八方,练听力。
提升能力,做更好的自我~
BBC news with Jonathan Izard.
The masked knife-wielding man known as Jihadi John who appeared in Islamic State beheading videos has been identified. It's been disclosed that his name is Mohammed Emwazi, a Kuwaiti-born British citizen. Danny Shaw reports.
For the past six months, the identity of Jihadi John has been the source of rumour and speculation. Only now has his name emerged publicly. He is Mohammed Emwazi, a Kuwaiti-born man, raised and educated in London. Dressed in a black robe, his face almost entirely covered by a balaclava, Emwazi appears in at least 7 Islamic State videos in which hostages including the British aid workers Alan Henning and David Haines were beheaded. Mohammed Emwazi is believed to have traveled to Syria in 2013, several years after coming to the attention of the British Security Agencies.
US Intelligence Agencies have placed cyber attacks at the top of their lists of threats to United States, posing a greater risk than terrorism. In its annual assessment of worldwide threats the office of the director of national intelligence said that catastrophic distruction of infrastructure was unlikely, but it said that cyber attacks by foreign governments [profit] by the criminals and ideologically motivated hackers would increasingly undermine US economic competitiveness and national security. It listed Russia, China, Iran and North Korea as the main sources of such threats.
A judge in Argentina has dismissed claims that President Cristina Fernandez de Kirchner and her Foreign Minister covered up alleged involvement by Iran in the deadly bombing of a jewish centre in Buenos Aires 20 years ago. Leonardo Rocha reports.
Judge Daniel Rafecas said he was throwing out the case because no crime had occurred. And the evidence against the President and her Foreign Minister was weak. The accusation came from special prosecutor Alberto Nisman, who was found dead last month in his flat, hours before he was due to testify in congress against Ms. Fernandez and Mr. Timerman. It's not clear whether he was murdered or killed himself. President Fernandez has always rejected the allegations. She said Mr. Nisman had been fed misleading information by a rogue intelligence Agent, as part of a plot to discredit her government.
The Ukrainian army and pro-Russian rebels say they are withdrawing heavy artillery from the frontlines in eastern Ukraine in line with the ceasefire signed earlier this month. Reports from the region say fighting has largely subsided. The Secretary General of NATO Jens Stoltenberg said he was hopeful the ceasefire would last, and urged Moscow to play a positive role.
It is important that all parties fully respect the ceasefire and withdraw heavy weapons. Russia has transferred in recent months over one thousand pieces of equipments, tanks artillery, advance defence systems. And they have to withdraw these equipments and they have to stop supporting the separatists.
World news from the BBC.
US regulators have imposed tough new rules on Internet service providers in an attempt to ensure equal treatment for all customers. The Federal Communication Commission voted to ban a two-tier service where a company could pay a fee to ensure that its products were delivered faster. Critics including senior Republicans complain it will drive up consumer costs and discourage industry investment.
A Saudi man has been convicted in New York in connection with the bombings of the US embassies in Kenya and Tanzania 17 years ago. More than 200 people died in the attacks. Khalid al-Fawwaz was found guilty of 4 charges of conspiracy. Prosecutors described him as an early leader of Al-Qaeda.
There's been a series of apparently coodinated bomb attacks in Nigeria by suspected militants. At least 17 people died in an attack carried out by 2 bombers at the bus terminal, in the northeastern town of Biu in Borno State. Fifteen people also died in an attack in the central city of Jos. Richard Hamilton reports.
When a second bomber tried to detonate his explosives in the same bus station in Biu, he was stopped by a crowd who beat him to death. In Jos, 3 bombs were thrown from a car, also killing people near bus stations as well as the university. For Nigerians there's a ghastly sense of deja vu. On Tuesday, coodinated suicide bombings struck Kano and Potiskum. President Goodluck Jonathan again insisted the military was winning the war against Boko Haram, but he said that before, and now it's difficult to know who to believe.
The President of Yemen Abdu Rabbih Mansour Hady who fled to the southern city of Aden on Saturday has had his first meeting there with the United Nations envoy Jamal Ben Omar. Mr. Hady has called for his government to reassemble in Aden in the wake of last month's seizure of the Capital Sana'a by Shiite Houthi rebels. Saudi Arabia has announced that its ambassador to Yemen without operate out of Aden, but Houthis promptly accuse Riyadh of trying to split Yemen along sectarian lines.
BBC news.
词汇解析
approve
难度:4星核心词汇,属常用3000词
英汉解释
v.批准;赞成;同意;称许
参考例句
用作动词 (v.)
I approve of your trying to earn some money, but please don't neglect your studies.
我同意你去挣一些钱,可是请不要误了功课。
No teacher can approve of cheating in exams.
任何教师都不能允许考试作弊。
************************
so-called
pinlv: hanyin:
英汉解释
adj.<贬>号称的;所谓的
参考例句
用作形容词 (adj.)
There is no so-called "recipe for success".
所谓"成功的诀窍"是不存在的。
************************
gaze
难度:4星核心词汇,属常用3000词
英汉解释
vi.凝视
n.凝视
参考例句
作不及物动词 (vi.)
He gaze ruefully in the mirror at his greying lock.
他凝视著镜中自己日见花白的头发,感慨岁月不待人。
用作名词 (n.)
She turned her head away, feeling too ashamed to meet his gaze.
因为害羞而不敢和他凝视的目光相遇,她把头扭开了。
************************
horror
难度:3星常用词汇,属常用6000词
英汉解释
n.恐怖;战栗;厌恶;震惊
adj.恐怖的
参考例句
用作名词 (n.)
At the sight of the snake, he drew back in horror.
一瞧见那蛇,他便吓得缩了回来。
用作形容词 (adj.)
She doesn't like to watch horror films.
她不喜欢看恐怖电影。
************************
approach
难度:5星基本词汇,属常用1000词
英汉解释
v.靠近;接近;接洽;要求;达到;动手处理
n.途径;方法;接近;接洽;要求;路径;进场着陆;相似的事物
参考例句
用作动词 (v.)
Workers, above all, will know how to approach the problem correctly .
工人们最懂得怎样正确地处理这个问题。
用作名词 (n.)
Narration should become a basic approach to preschool education.
叙事应是幼儿教育的基本途径。
************************
province
难度:4星核心词汇,属常用3000词
英汉解释
n.省
参考例句
用作名词 (n.)
British Columbia is a province of Canada.
不列颠哥伦比亚是加拿大的一个剩
Hangzhou is the capital city of Zhejiang Province.
杭州是浙江的省会城市。
************************
despite
难度:4星核心词汇,属常用3000词
英汉解释
prep.尽管;不管
n.憎恨;轻视
参考例句
用作介词 (prep.)
She managed despite everything to preserve her sense of humour.
她不管遇到什么情况都竭力保持着幽默感。
用作名词 (n.)
She ignored all despites and carried on with her dreams.
她不在乎别人的轻视,继续追逐自己的梦想。
See more information, you can visit us
英语口语测试 http://www.spiiker.com/daily/

在线学英语口语 http://www.spiiker.com/english-plaza.jsp