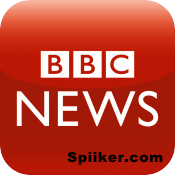 Spiiker新闻万花筒, BBC视角,带您看世界,听八方,练听力。
提升能力,做更好的自我~
BBC News with Sue Montgomery.
President Obama has confirmed the death of an American aid worker who was held hostage by Islamic State militants in Syria for 18 months. He said the killers of Kayla Mueller would be brought to justice. Gary O'Donoghue reports from Washington.
Islamic State had already said that Kayla Mueller was killed in an Jordanian air strike last Friday, but the White House spokesman Josh Earnest said it was not possible to be specific about how and when she died. In reference to the claims from IS he said the United States did not believe there were any civilians in the area in which the air strikes had taken place. What's become clear is that over the weekend Kayla Mueller's family received information from IS, which the intelligence services here analysed and which allowed them to conclude that she was dead.
A White House spokesman has said that the United States is not coordinating its military strikes in Syria with the government of President Bashar al-Assad. He was reacting to comments made by the Syrian leader in a BBC interview. More from Barbara Plett Usher in Washington.
Officials from the White House, State Department and National Security Council all denied the US was coordinating any aspect of its air campaign with the Syrian government. They said Washington had simply informed Syria's UN ambassador when the strikes against Islamic State militants were about to begin in September and warned Damascus to stay out of the way. Mr Assad also said there was no direct cooperation, but he told the BBC he was getting general information about the campaign through third parties including Iraq. The State Department spokeswoman Jennifer Psaki played down the significance of such a bad channel, saying she wasn't surprised that Iraq had relations with its neighbours.
US officials say the United States is closing down its embassy in Yemen and is asking Turkey or Algeria to look after its interests in the country. Embassy employees said they had been told that ambassador would leave by Wednesday. But a US State Department spokeswoman refused to comment. Last month Houthi Shia rebels tightened their military control on the capital Sanaa.
In eastern Ukraine fighting has spread to the government-controlled eastern city of Kramatorsk, where the Ukrainian military headquarters has been shelled. Four soldiers died, and at least eight civilians were killed in nearby residential areas. Separatists denied shelling the city. A spokesman for the European security organisation, the OSCE, Michael Bociurkiw told the BBC that a build-up of heavy weaponry was continuing in the run-up to peace talks scheduled for Wednesday.
"What our monitors are seeing are many unmarked vehicles, many unmarked convoys, tanks, armoured personnel carriers that are heading towards cities like Donetsk. So definitely not only that build-up of heavy weaponry but that indiscriminate shelling, that is taking such a huge toll on the civilian population."
World News from the BBC
The Greek financial minister has made a defiant speech in parliament ahead of the confidence vote which is due to take place shortly and before Wednesday's bailout talks with European creditors. The minister Yanis Varoufakis said he was not seeking a confrontation with the rest of Europe but wasn't excluding one either. The newly-elected parliament is expected to endorse the government's plans to renegotiate the terms of Greece's bailout.
The heir to the British throne Prince Charles has raised the case of the jailed Saudi Arabian blogger Raif Badawi during a meeting with the new Saudi king. Prince Charles held informal talks before and during a lunch meeting with King Salman in the capital Riyadh. Mr Badawi has been sentenced to 1,000 lashes and 10 years in prison for insulting Islam.
The football Premier League has announced a 70% increase in the amount that broadcasters will pay to televise live matches in Britain. It's reached a deal with two companies, Sky and BT Sport, worth a record $7.8bn over three years. Here's our business editor Kamal Ahmed.
In terms of a division between Sky and BT for live football on television, the announcement today was not much of a surprise. In terms of the money paid though, it is a shock. The high cost reveals how important live football has become for paid television. Football fans will be concerned that the high price paid will mean higher costs to watch football. The Premier League will be celebrating. More cash from the broadcasters means more cash for Premier League football clubs and the stars they pay to employ.
A camera that's not been seen in public since it was used in space to record the first moon landing has gone on display at a museum in the United States after it was discovered by Neil Armstrong's widow. The camera from the Apollo 11 mission was found as she cleared a cupboard at her home in Ohio.
BBC News
词汇解析
finding
难度:5星基本词汇,属常用1000词
英汉解释
n.调查(或研究)的结果;[律] 裁决
find的现在分词.
参考例句
用作名词 (n.)
The finding is based on such an inquiry.
基于如上调查所得出的发现
************************
overcome
难度:3星常用词汇,属常用6000词
英汉解释
vt.战胜;克服;使受不了;(感情等)压倒
vi.获胜;赢
参考例句
用作及物动词 (vt.)
There will be no difficulty in the world that they cannot overcome.
世界上任何困难他们都可以克服。
用作不及物动词 (vi.)
We shall overcome!
我们一定胜利!
************************
strength
难度:4星核心词汇,属常用3000词
英汉解释
n.力气;强度;力量;长处
参考例句
用作名词 (n.)
I have hardly enough strength left to move my feet.
我连移动双脚的力气都几乎没有了。
Tolerance is one of her many strengths.
宽容是她的一个优点.
************************
humble
难度:4星核心词汇,属常用3000词
英汉解释
adj.谦逊的;粗陋的;卑下的;微末的
vt.使 ... 卑下;贬低
参考例句
用作形容词 (adj.)
Knowledge makes humble, ignorance makes proud.
博学使人谦逊,无知使人骄傲。
用作及物动词 (vt.)
She'll humble you to the dust.
她一定要把你糟蹋得一文不值。
************************
convince
难度:4星核心词汇,属常用3000词
英汉解释
vt.使确信;使信服;说服
参考例句
用作及物动词 (vt.)
I try to convince him of the reality of the danger.
我试图使他相信危险的确存在。
Your argument is too weak to convince me.
你的论点太薄弱了,说服不了我。
************************
trial
难度:4星核心词汇,属常用3000词
英汉解释
n.审讯;试验;试用;尝试;预赛或选拔赛;讨厌的事;惹麻烦的人
v.测试
参考例句
用作名词 (n.)
He went through hell during the trial.
审讯期间他吃尽了苦头。
They succeeded in the experiment on the fifteenth trial.
他们在第十五次尝试时获得了成功。
The child was a trial to his parents.
那孩子真让他父母烦得够呛。
************************
victim
难度:4星核心词汇,属常用3000词
英汉解释
n.受害者;受骗者;牺牲
参考例句
用作名词 (n.)
She fell an easy victim to his temptation.
她经不起他的诱惑,轻易地被骗了。
He was the victim of injustice.
他是不公平的牺牲者。
See more information, you can visit us
英语口语测试 http://www.spiiker.com/daily/