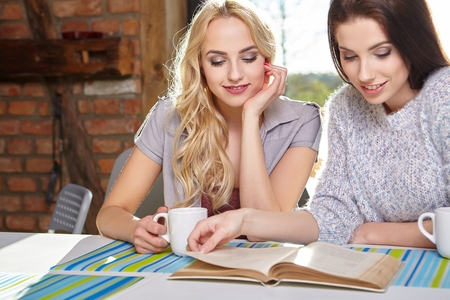 Spiiker新闻万花筒,VOA新闻,带您看世界,听世界,
感受世界的点点滴滴。
练听力,提能力,小编与您共努力!
Kenya Oil Deposits Fuel Inter-Communal Conflicts
More than two years after Kenya struck oil for the first time in its northern-most county, Turkana, the two ethnic groups that live on either side of the oil reserves are engaging in violent, often deadly, armed conflict. For centuries, they have vied for land and access to water points, but now they want a stake in the oil wealth. In the south of the county, the Turkana community is living in fear of attacks from the neighboring Pokots.
On an early morning in the south of Turkana, community herders gather for security meetings. Armed conflict is nothing new in the area, but since Kenya found oil just 60 kilometers away, the conflict has worsened.
"Currently the conflict with the Pokot is at its worst, said Losinyono Kotol, chief of operations of the Agelis community herders. "In the past it was only cattle raids but now they attack also the villages and displaced people."
With the two tribes locked in a cycle of retaliatory violence, negotiation will be needed to resolve differences. But some observers, like Kenyan priest Nicolas Kimejov, say that won't be easy with so much at stake.
"The political leaders told the Pokot, if you fight for us we shall drive this Turkana up to Lokichar. Because their aim now is, since the oil well is there, 'if we attain this as our property we shall have a monopoly on the property and we can prosper,'" he explained.
Whole villages have been burned to the ground and unarmed civilians killed. Last year, Lokwar was a busy village with a thriving primary school. Now, neatly thatched homes have been destroyed, sending a clear warning to the residents not to return, says teacher Paul Idoket Ekitela.
"They are all buried. This is a person," he said motioning toward the ground. " This person was killed coming to this place. He was not fighting but he was digging his shamba [farm]."
The annihilation of villages is new to the more traditional tribal conflict between the Pokot and the Turkana, which previously revolved around livestock. Now it is developing into a scorched-earth campaign, a form of land-rustling that works by creating so much insecurity that people move away.
Major oil potential
Caught in the middle of the Pokot-Turkana conflict is the Anglo-Irish exploration company, Tullow Oil, which claims to have found an estimated 600 million barrels of oil beneath Turkana - with potential for a billion in total.
According to Tullow's Andy Demetriou, to operate in such a sensitive and historically marginalized environment requires oil companies to tread carefully.
"People live off their land, the way they lived hundreds of years ago, in most cases," he noted. "Here you have big industry and technology coming in with pastoralist communities. There are always going to be challenges. We are not going to agree on everything."
Despite its buried wealth, Turkana is the poorest region in Kenya. Oil presents a tremendous opportunity for development. But critics - like Turkana activist Lopeyok Ricardo Simeon - fear that the local communities here are being cut out of the equation by the government in Nairobi.
"The government claims that whatever is beneath the earth, below the surface is theirs. Which is true. But we also need to be consulted, because whatever is embedded in the earth, we have to be consulted. We are the owners of the land. We also want to have a take in this process," he said.
As the value of this land grows, so will the incentive and desire to control it. If this conflict is not resolved, Turkana's black-gold could be a curse rather than a blessing.
词汇解析
urban
难度:4星核心词汇,属常用3000词
英汉解释
adj.城市的;都市的
参考例句
用作形容词 (adj.)
In some developing countries more and more people are migrating to urban areas.
在某些发展中的国家,越来越多的人向市区迁移。
The quality of urban living has been damaged by excessive noise levels.
城市生活的质量已被过度的噪音所破坏。
************************
enforce
难度:4星核心词汇,属常用3000词
英汉解释
vt.强迫;强制;实施;执行;加强
参考例句
用作及物动词 (vt.)
You can't enforce cooperation between the players.
队员间的配合并非强迫命令而成。
************************
formation
难度:3星常用词汇,属常用6000词
英汉解释
n.形成;队形;编队;构造;[地]地层
参考例句
用作名词 (n.)
School life has a great influence on the formation of a child's character.
学校生活对小孩个性的形成有很大影响。
The deposits are grouped close to the present-day erosional edge of Kombolgie Formation rocks.
矿床集中于靠近科姆波尔吉地层岩的现代侵蚀前沿。
************************
ultimately
难度:2星扩展词汇,属常用10000词
英汉解释
adv.最后;最终
参考例句
用作副词 (adv.)
Every value they created ultimately redounded to his boss.
他们创造的价值最后全进了他们老板的腰包。
All wealth comes ultimately from human labor.
一切财富归根到底来源於人类的劳动。
************************
rescue
难度:4星核心词汇,属常用3000词
英汉解释
vt.营救;援救
n.营救;救援
参考例句
用作及物动词 (vt.)
The government has rescued the firm from bankruptcy by giving them a grant.
政府拨款给这家公司使其免于破产。
用作名词 (n.)
Rescue workers rushed to the site of the plane crash.
抢救人员冲向飞机坠毁的现常
************************
persist
难度:4星核心词汇,属常用3000词
英汉解释
v.坚持;执意;继续;持续
参考例句
用作动词 (v.)
They persist with the agricultural reform, despite opposition from the farmers.
他们不顾农民反对,仍继续进行农业改革。
The cold weather will persist for the rest of the week.
这种寒冷的天气将持续到本周末。
************************
heroic
难度:3星常用词汇,属常用6000词
英汉解释
adj.英雄的;英勇的;巨大的
参考例句
用作形容词 (adj.)
No amount of imperialists'bombs could blot out this heroic city.
不管帝国主义者投多少炸弹也不能把这座英雄的城市消灭掉。
See more information, you can visit us
英语口语测试 http://www.spiiker.com/daily/

在线学英语口语 http://www.spiiker.com/english-plaza.jsp