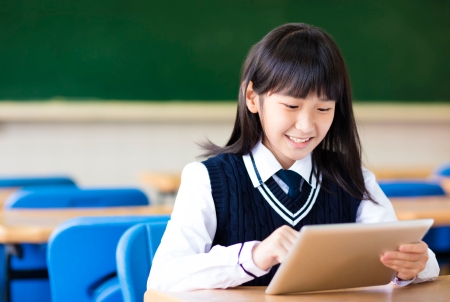 Spiiker新闻万花筒, BBC视角,带您看世界,听八方,练听力。
提升能力,做更好的自我~
BBC news with Neil Nunes.
Greece's left-wing anti-austerity party Syriza has won the country's general election. The outgoing conservative Prime Minister Antonis Samaras has called the Syriza leader Alexis Tsipras to congratulate him. But it's unclear whether Syriza will gain enough seats in parliament to govern the country alone. Syriza has promised to re-negotiate Greece's huge international bailout and end austerity. Our Europe correspondent Chris Morris is with jubilant Syriza's supporters in Athens. "This is the first victory by a party from a radical left-wing in western Europe for decades so it really is a turning point, a turning point to the Eurozone crisis, but potentially a turning point in European politics in general. There were always question marks here, bitterness here about the strength of austerity, and about what austerity was doing to ordinary people. Three years ago when the election end, I think warnings that Syriza would lead the country towards catastrophe put off enough people could prevent Syriza's coming to power. But this time, even more people felt that they had nothing to lose that was the time to give Syriza a chance."
A curfew is in place in the Nigerian city of Maiduguri after an offensive by Islamist fighters from Boko Haram that is believed to have left dozens of people dead. The army said it had launched a coordinated ground and air operation in pursuit of, what it called, retreating terrorists forces. Our Nigeria correspondent Will Ross reports. "People in Maiduguri woke up to the sound of explosions and heavy gunfire as Boko Haram launched a predawn attack on this strategic city. Ground troops, air strikes and local vigilantes managed to stop the Jihadists from penetrating the city. Much of the fighting was around the barracks. In a separate attack, the town of Monguno was captured, the latest to be seized by the group. With the insurgents gaining more and more territory, Maiduguri is increasingly vulnerable. It's home to tens of thousands of people who have fled their homes because of the conflict."
The Egyptian authorities say 14 people have been killed during a comparatively small protest across the country marking the 4th anniversary of their uprising that toppled President Hosni Mubarak. Most of the casualties were in the eastern neighborhood of Cairo, a stronghold of the banned Muslim Brotherhood.
An Argentine journalist who first reported the mysterious death of a special prosecutor Alberto Nisman a week ago says he has fled to Israel fearing for his life. Damian Pachter told reporters that he felt he had to escape as quickly as possible. "I leave because the Argentine government pursue me because of my news report regarded the death of prosecutor Alberto Nisman, who died in an unresolved way last week. So I was the first who report that. Now, I cannot suffer the consequences."
World news from the BBC.
The Venezuelan government has turned down a request by the former president of Chile and Colombia to visit an opposition leader in jail. Sebastian Pinera and Andres Pastrana say they are in Venezuela to support the opposition. They called for the release of Leopoldo Lopez who was arrested nearly a year ago accused of inciting violent anti-government protests.
The World Health Organization has agreed to take immediate action to reform itself after widespread criticism of its response to the Ebola virus in West Africa. At a meeting in Geneva, the head of the WHO Margaret Chan described the outbreak as a tragedy which had taught the world many lessons. "The Ebola outbreak points to the need for urgent change in three main areas, to rebuild and strengthen national and international emergency preparedness and response, to address the way new medical products are brought to market, and to strengthen the way that we told operates during emergencies." The reform plan includes creating a contingency fund and setting up health emergency work force which could be dispatched within hours off an outbreak been reported.
Parliament in the Democratic Republic of Congo has given final approval to an amended election law following days of protests. The Lower house followed the senate in dropping part of the bill which could suppress president Joseph Kabila feared could have extended his term in office. The new law no longer requires a national census to be held before the presidential election scheduled for next year.
Congo Brazzaville has qualified for the quarter-finals of the African Cup of Nations football tournament with a 2:1 victory over Burkina Faso. They're joined in the last day by the host Equatorial Guinea, the lowest ranked team in the tournament who beats neighboring Gabon.
BBC world news.
词汇解析
violence
难度:4星核心词汇,属常用3000词
英汉解释
n.猛烈;暴力;暴行;强暴
参考例句
用作名词 (n.)
The young man was charged with robbery with violence.
这个年轻人被控暴力抢劫。
The act of violence made people boil with anger.
这种强暴的行为令人发指。
************************
victim
难度:4星核心词汇,属常用3000词
英汉解释
n.受害者;受骗者;牺牲
参考例句
用作名词 (n.)
She fell an easy victim to his temptation.
她经不起他的诱惑,轻易地被骗了。
He was the victim of injustice.
他是不公平的牺牲者。
************************
private
难度:5星基本词汇,属常用1000词
英汉解释
adj.私人的;个人的;私下的;私有的;缄默的
n.士兵;列兵
参考例句
用作形容词 (adj.)
The public is fascinated by the private lives of public figures.
公众对社会名流的私生活具有浓厚的兴趣。
用作名词 (n.)
Soldiers are classified as Private, Specialist Sergeant and Master Sergeant.
士兵分为列兵、专业军士、军士长。
************************
despite
难度:4星核心词汇,属常用3000词
英汉解释
prep.尽管;不管
n.憎恨;轻视
参考例句
用作介词 (prep.)
She managed despite everything to preserve her sense of humour.
她不管遇到什么情况都竭力保持着幽默感。
用作名词 (n.)
She ignored all despites and carried on with her dreams.
她不在乎别人的轻视,继续追逐自己的梦想。
************************
grateful
难度:4星核心词汇,属常用3000词
英汉解释
adj.感激的;令人愉快的
参考例句
用作形容词 (adj.)
I can't express how grateful I am.
我说不出我有多么感激。
I'd be grateful if you should let me know as soon as possible.
你若能让我尽快知道,我会很感激的。
************************
govern
难度:4星核心词汇,属常用3000词
英汉解释
v.统治;支配;管理;规定;控制
参考例句
用作动词 (v.)
Education makes a people easy to lead, but difficult to drive: easy to govern but impossible to slave.
教育让一个民族容易被领导,却很难被驱使;容易被统治,却很难被奴役。
************************
general
难度:5星基本词汇,属常用1000词
英汉解释
adj.普遍的;全面的;一般性的;大致的;笼统的;常规的;总的;首席的
n.将军;一般
参考例句
用作形容词 (adj.)
The announcement was met with general rejoicing.
该项宣布受到普遍的欢迎。
用作名词 (n.)
The general is a respectable man.
那位将军是个令人肃然起敬的人物。
See more information, you can visit us
英语口语测试 http://www.spiiker.com/daily/

在线学英语口语 http://www.spiiker.com/english-plaza.jsp